Wending through the twists and turns of Route 128, north of charming Healdsburg in Sonoma County, all worries seem to melt away. Before you know it, you've crossed the border into Mendocino County — an underrated corner of Northern California cherished, by those in the know, for its profound natural beauty and fierce independence.
Wilder and more rugged than its worldly neighbors, Mendocino has historically been a haven for artists, marijuana growers, and back-to-the-landers. Today, it has emerged as a laid-back wine region known for bucking the posh pretenses of Napa and Sonoma. And, yes, marijuana is still grown widely (and now legally, much to the annoyance of some members of the older generation who once relished their outlaw status).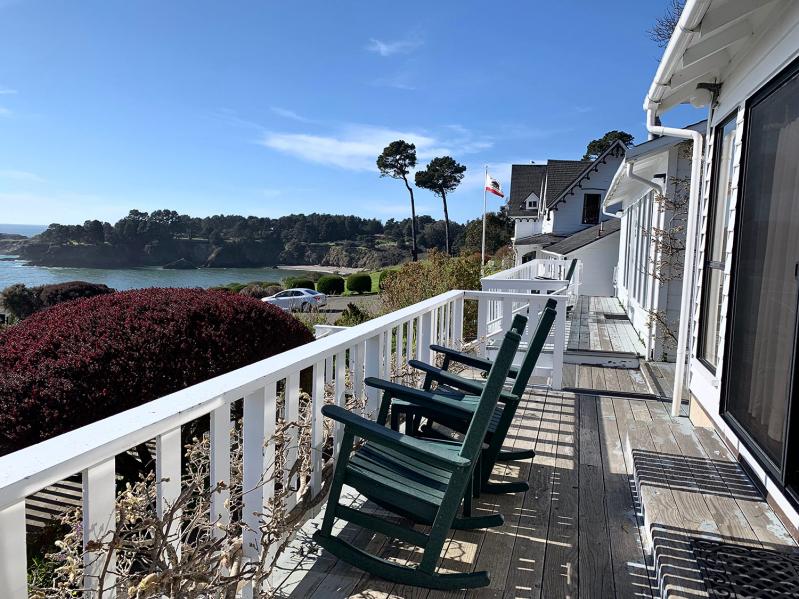 Make your first stop the Maple Creek Winery in Yorkville, reached via a stunning 17-mile stretch from Cloverale. Here, Tom Rodriques  — an artist, musician, and winemaker  — resurrected a neglected farm and turns out stellar wines with equally beautiful labels.
In the aptly named Boonville, take time for a meal at the rurally posh Boonville Hotel, a former roadhouse that's been converted into a lovely, family-owned inn. Nearby wineries like Bee Hunter ("be huntin," in the now-almost extinct local dialect, meant "looking for fun") and Foursight Wines offer great examples of what the region has to offer.
En route to the Mendocino coastline, you'll pass sparkling wine houses like Roederer Estate and Scharffenberger, pinot noir giants like Lichen Estate, Lula Cellars, and Goldeneye, and a host of aromatic white-wine producers. Heading north, the road dramatically hits the turbulent Pacific Ocean and the seaside hamlet of Mendocino, an artists' enclave with first-rate inns like the Brewery Gulch, Glendeven, and Little River.
Even farther north, after you wind through the redwoods and along the coast, lies Fort Bragg, a former military defense outpost and once vibrant logging town. Today, its venerable Skunk Train, a steam locomotive from 1885 used to transport timber, hauls tourists and accommodates rail-bike tours (on specially fitted bikes that run on the train tracks). However, this town on the sea with a river cutting through its center is best known for being home to a robust fishing industry, supplying Dungeness crab, king salmon, lingcod, albacore, and tuna, to feed the booming foodie scene in San Fransisco.
Lately in Fort Bragg's Noyo Harbor, the fishermen's hub, women seem to be taking over. The Princess, a fishing vessel and her all-female crew, led by Captain Heather Sears, are making a splash in these historically male-centric waters, and their reputation is unquestionably deserved.
More than just a boat, the Princess is also a seafood distributor and restaurant. On board, there are no princesses, and the crew is respected by San Francisco eateries like Scoma's, a waterfront restaurant happy to pay extra for the Princess's humanely killed catch.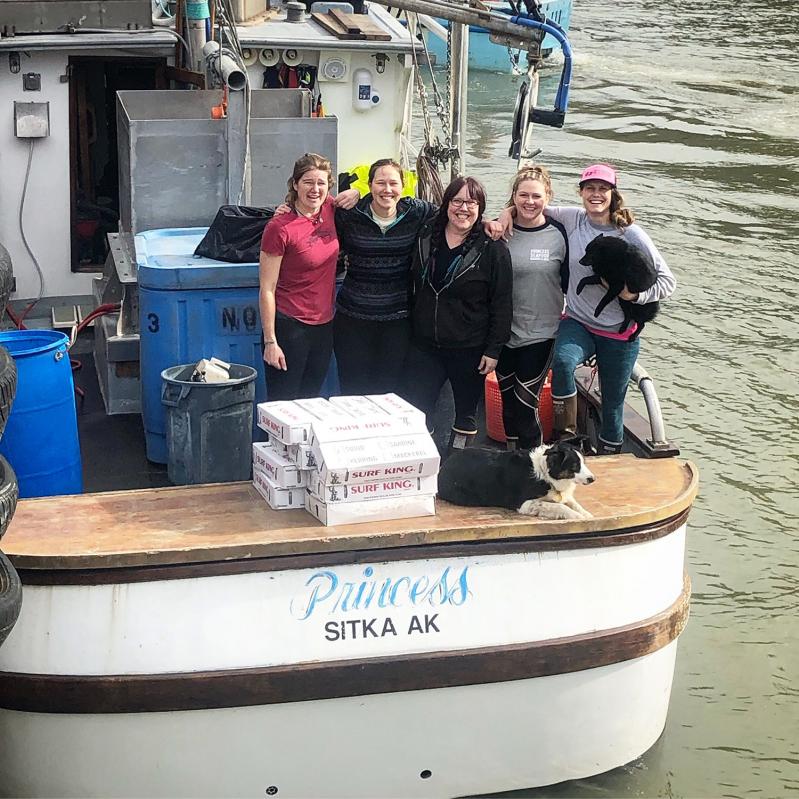 The boat, built in 1980, is short, slow, and fat, according to Captain Sears, and can pack eight tons of seafood. Fishing trips last from two to 18 days, or, as she explains, "We fish until the chocolate runs out . . . oh, and the diesel."
Recently the group opened the Princess Seafood Market and Deli dockside, specializing in sashimi-grade, sustainable, wild-caught seafood. The kitchen makes delicious smoked king-salmon chowder, grilled rockfish sandwiches, fish tacos, shrimp and crab cocktails, and San Francisco's favorite, a crab Louie salad. Get lucky and you might catch the Princess on its return. But even if not, the "princesses" at the restaurant will make sure there's always plenty of fish.
—
Barbara Barrielle likes nothing better than fresh crab found close to her home in Sonoma County. Writing about travel and wine for several years, she is also a film producer currently working on two feature films and a documentary about the California wildfires. She travels incessantly, spending many weeks a year in Amagansett. @barbarabarrielletravels.