On Thursday, Matthew Hunt, a 21-year-old from Arizona, ran into trouble in his newly purchased sailboat, the Vanna White. A maelstrom of low tides, changing winds, a failed engine, and strong ocean currents led to him running into rocks and beaching the boat near Shadmoor State Park, to the east of downtown Montauk.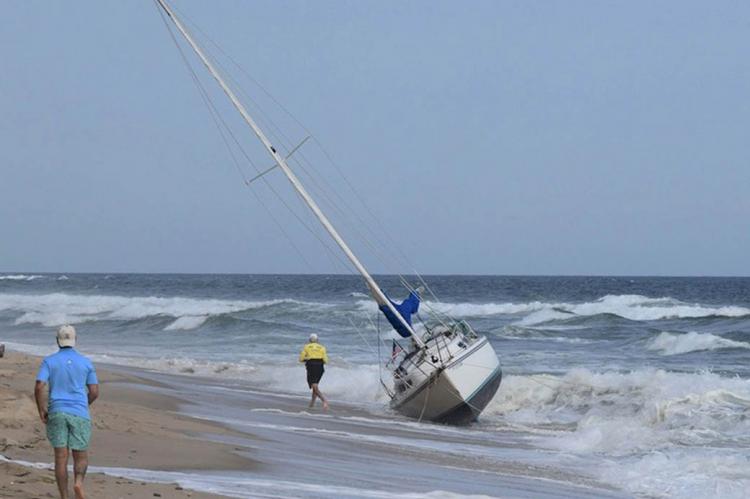 Mr. Hunt, originally from Maricopa, Ariz., had bought the 1982 Catalina, a 27-foot sailboat, for $700 on eBay two days before. He said he been asleep until 10 minutes before the auction ended, and his last-minute bid was the winner. The previous owner had warned him that the boat's inboard engine was prone to trouble, he said. His ordeal began when the engine cut out at around 1:30 in the afternoon on Thursday.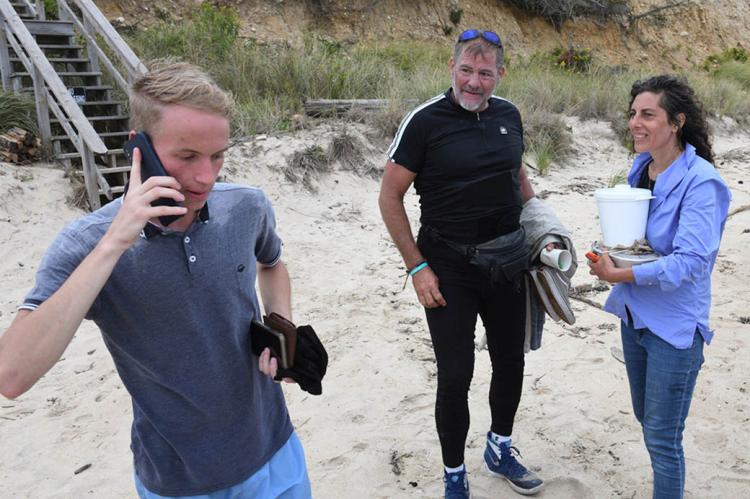 After safely reaching the beach in Montauk, Mr. Hunt spoke on a cellphone with a reporter from the New York Post. This is Mr. Hunt's first visit to New York State.
A SeaTow vessel was able to pull the wallowing Vanna White from the beach to begin a long, slow haul back to Montauk Harbor.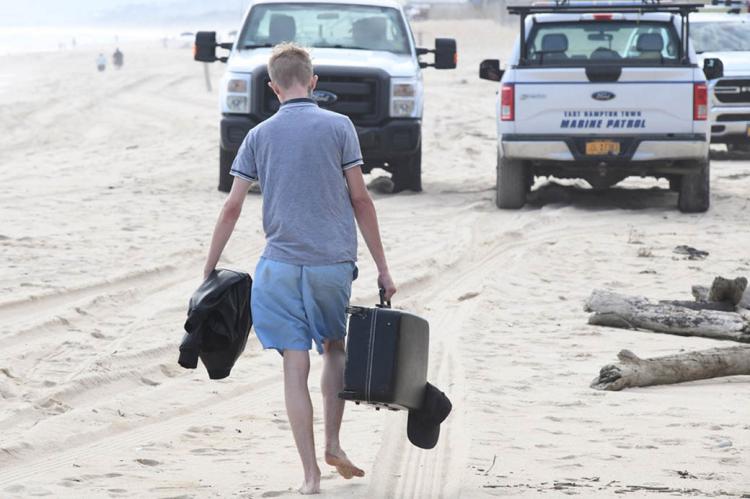 Mr. Hunt was able to escape the beached boat with just a few bruises. He salvaged a single suitcase filled with his possessions, and made a few trips back to the boat to grab a few more essentials, including his wallet and a spare can of diesel fuel that he took with him to prevent an environmental emergency.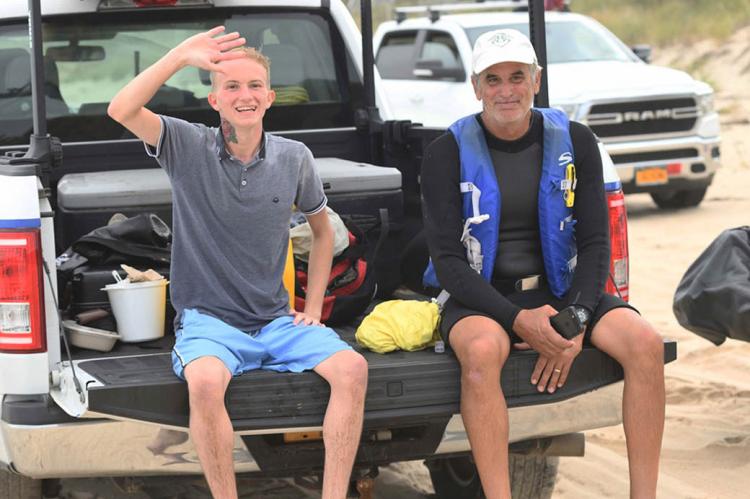 Relieved that his sailboat appeared intact and that he was not injured, Mr. Hunt rested on a truck tailgate with Doug Banfield of SeaTow.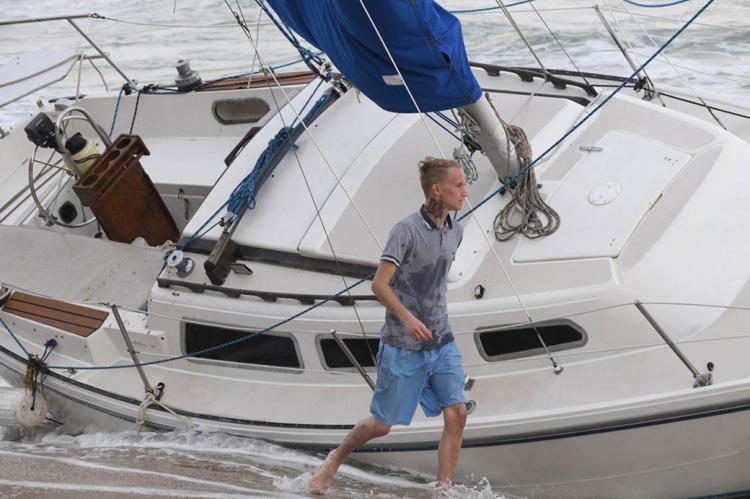 Mr. Hunt said he had left his home in Arizona only days before, after losing his job at a computer-chip company; he had hoped to start a new life on the East Coast. He told several people on the beach that he had sailed before, including aboard larger vessels.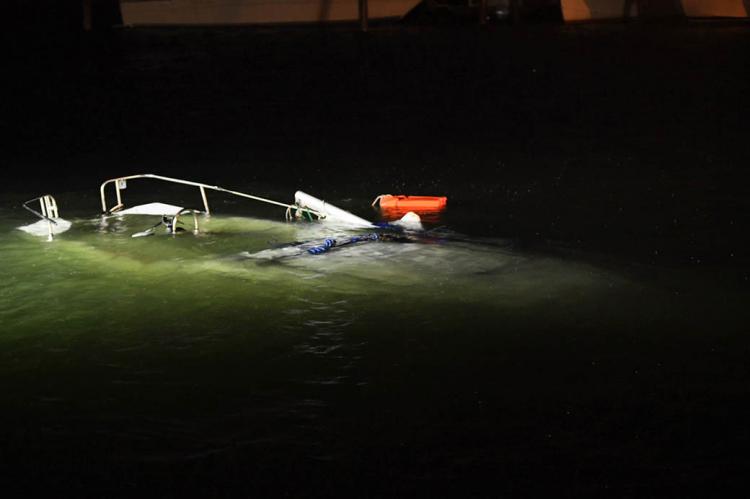 For unknown reasons, the Vanna White was swamped with water by the time it made it to Montauk Inlet.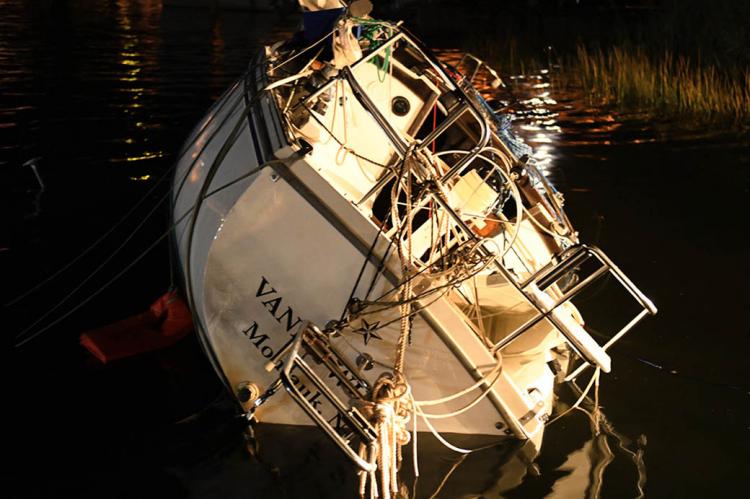 Eventually Mr. Hunt's new boat was dragged out near a public launching ramp on West Lake Drive, Montauk, to await daylight and an uncertain future.
With reporting by Christine Sampson.