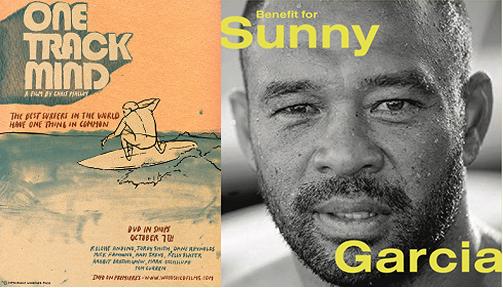 A benefit to help with medical expenses for Sunny Garcia, a former world surfing champion who remains hospitalized following an April suicide attempt, will be held at Gurney's Montauk on Sunday at 6 p.m.
The event, which members of Garcia's family are expected to attend, will also aim to raise awareness and reduce the stigma of mental health issues.
"Sunny suffered from depression, as have many other surfers, but he was a remarkable role model in spite of his struggles. He pulled himself out of the depths of drugs and addiction to win a world title but somehow found himself back in the throes of desperation this past spring," Nicole Delma, one of the organizers said.
Garcia won the Association of Surfing Professionals tour in 2000 when he was 30.
The benefit, sponsored by Whalebone and the Hamptons International Film Festival, will feature film screenings, talks, live music, and food. All proceeds will go directly to Garcia's family to help with expenses associated with his hospitalization.
From 6 to 7 p.m., guests will gather for cocktails and light bites on the Gurney's spa deck, followed by a live music performance by Jetty Koon. At 9 p.m. there will be a screening of the film "One Track Mind" by Chris Malloy. The film features Kelly Slater, Mick Fanning, Dane Reynolds, Tom Curren, Jordy Smith, Kalohe Andino, Julian Wilson, Mark Occhilupo, Wayne Bartholomew, and Garcia. Finally, D.J. Adam Lipson will take the floor from 10 to 11 p.m.
The event will also include a silent auction with items donated by Jack Johnson, Cynthia Rowley, 4Ocean, Taylor Slater, D'Angelico Guitars, Eduardo Bolioli, and others. Silent auction items are still being accepted and can be dropped at Gurney's Montauk until Sunday. They can also be mailed to FOND Group at 51 Division Street, #116, Sag Harbor, NY 11963.
Garcia's charity work with Maui Ola and other foundations brought him to Montauk several times over the years. Despite the personal struggles Garcia, 49, faced throughout his life, he is considered one of the premier surfers of his generation, and served as an inspiration to many who encountered hard times and sought a way out.
Donations of miles or dollars to help fly his closest friends and family to the event have been requested. Those who cannot attend have been encouraged to buy tickets that will be gifted to another surfer who may be in need.
"Mental health issues and depression impact a disproportionate number of surfers and Long Islanders. We've lost too many friends and youth these past few years and it doesn't need to happen. We are hopeful this event will also help reduce stigma associated with seeking help for depression and related symptoms such as substance abuse," Ms. Delma said.