The Amagansett Library will launch "Secrets in Family Documentaries," a series of four films that explore different approaches to telling stories behind family secrets, with "Little White Lie," a film by Lacey Schwartz, next Thursday at 6 p.m.
Ms. Schwartz, a Harvard Law School graduate turned filmmaker, grew up in a middle-class Jewish household in Woodstock, N.Y. Her parents told her she owed her light brown complexion and dark curls to her father's olive-skinned Sicilian grandfather.
It was only after her first year at college and the breakup of her parents' marriage that she learned her biological father was an African-American with whom her mother had had an extramarital affair.
When her biological father died shortly before her 30th birthday, Ms. Schwartz began a quest to reconcile the secret pieces of her life and to heal her relationship with the only father she ever knew.
The series will continue on July 18 with "The Flat" by Arnon Goldfinger, an Israeli filmmaker. While cleaning out the Tel Aviv apartment of his recently decreased German-born Jewish grandmother, he discovered evidence of his grandparents' close relationship with a leading official in the Nazi propaganda ministry. Most surprising was the discovery that they remained friends after the war.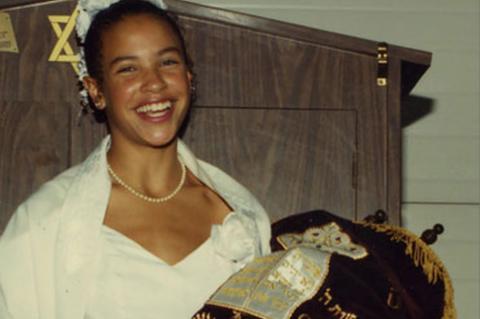 In "The Kids Grow Up" on July 25, Doug Block examines his relationship with his only child, Lucy, as he documents her final year at home before leaving for college. During that same year his wife suffered a period of extended clinical depression, adding to the emotional freight of saying goodbye to his daughter and growing older.
The series will conclude on Aug. 1 with "Grey Gardens," the cinéma vérité portrait by Albert and David Maysles of Big and Little Edie Beale, the then largely unknown branch of Jackie Kennedy Onassis's family, who were living in squalor in a once-beautiful East Hampton home.
Patti Kaplan, a documentary filmmaker and professor at the Tisch School of the Arts at New York University, will introduce the films and lead post-screening discussions. The doors will open for each program at 5:30 p.m., with first-come-first-served seating for 30 guests.