Gualtieri to Leave East Hampton School District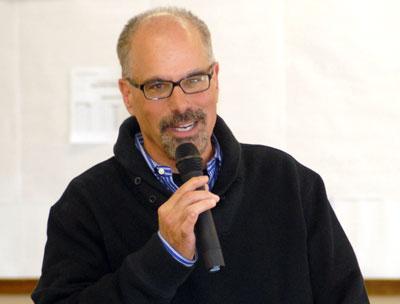 Morgan McGivern
Raymond Gualtieri, the superintendent of the East Hampton Union Free School District, will be heading to Pennsylvania at the end of July.
Dr. Gualtieri was appointed Thursday evening to be the new superintendent of the North Allegheny school system, north of Pittsburgh, Pa., according to a release from that district.
Dr. Gualtieri has been the superintendent of the East Hampton School District since 2003. His contract was to end in the summer of 2012, but he had made it clear last year that he was seeking another job before the current deal was over.
The North Allegheny district chose Dr. Gualtieri to replace Patricia Green, who is moving to Ann Arbor, Mich. Dr. Gaultieri was voted in unanimously by the school board in North Allegheny, with a five-year contract and a starting annual salary of $190,000.
Under the terms of his current contract, he and his spouse can receive lifetime medical benefits from the East Hampton district.
Dr. Gualiteri could not be reached for comment.